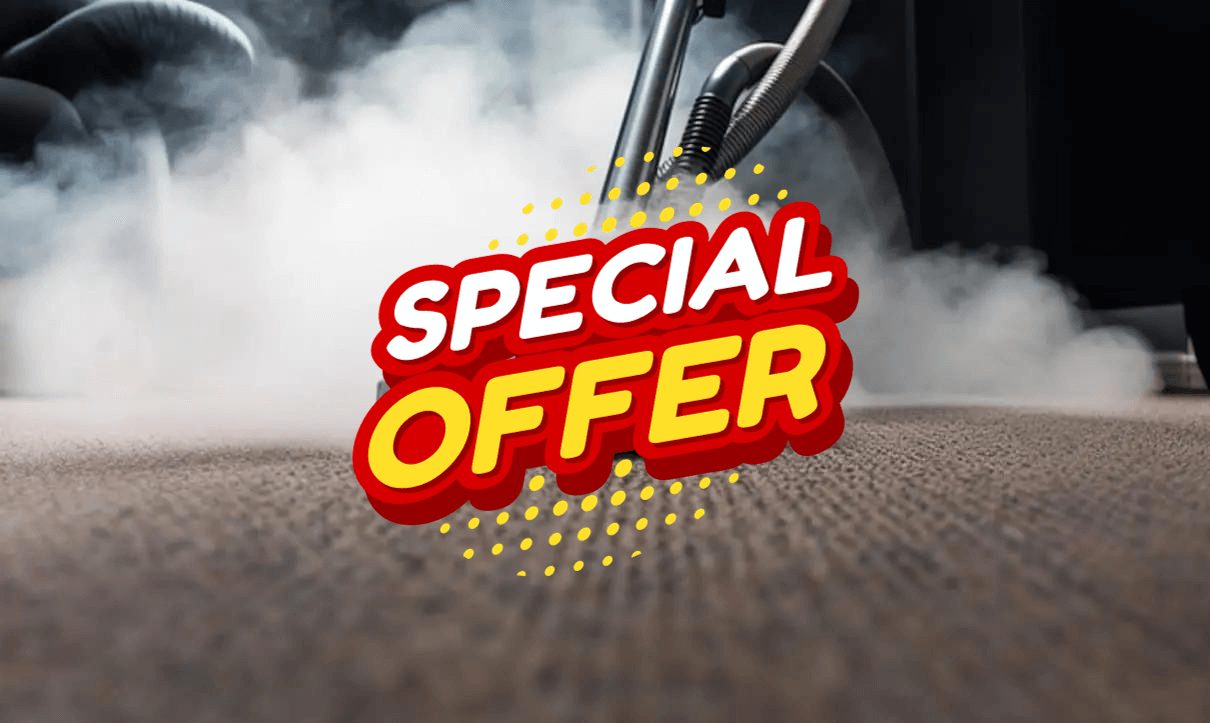 Elevate your home's cleanliness with VR Green Clean's comprehensive home and carpet steam cleaning services in Denver. Our steam cleaning not only enhances the visual appeal of your carpets but also ensures a deep clean that regular vacuuming can't achieve. Our process removes dirt, allergens, and bacteria buried deep within the fibers, promoting a healthier living environment ideal for families, allergy sufferers, and pet owners.
Special Offer!

 Experience Ultimate Cleanliness: 3 Rooms Steam Cleaned for Only $99
 Steam cleaning is a powerful way to extend the life of your carpets, maintain a hygienic home, and create a more inviting space for everyone. Trust VR Green Clean to deliver a thorough, refreshed feel to your home.
Unmatched Deep Cleaning Ability
When it comes to maintaining a clean and healthy home in Denver, VR Green Clean's steam cleaning services are unrivaled. Our profound cleaning ability is at the core of our operations, ensuring that every fiber of your carpets is meticulously treated to remove dirt, bacteria, and allergens. This intensive cleaning process is essential not only for the appearance of your home but also for the health and hygiene of your living environment. By extracting pollutants and contaminants from your carpets, we create a cleaner, healthier space for you and your family.
Commitment to a Chemical-Free Environment
At VR Green Clean, we understand the importance of a chemical-free living space, especially in homes with children, pets, or individuals with allergies. Our steam cleaning process eliminates the need for harsh chemicals, using only high-temperature steam to disinfect and cleanse your carpets. This eco-friendly approach not only safeguards your family's health but also protects the environment.
Convenience with Quick Drying Times
Moreover, we recognize that life in Denver is fast-paced, and downtime is a luxury few can afford. We've refined our steam cleaning techniques to reduce drying times significantly. Our powerful equipment effectively removes moisture from your carpets, enabling them to dry quickly so that your daily routine can resume with minimal interruption.
Choose Quality, Choose VR Green Clean
Choosing VR Green Clean means opting for a service that combines deep cleaning prowess with a commitment to health, hygiene, and convenience. Our methods are tough on dirt but gentle on carpets and health. We bring to your doorstep a carpet cleaning solution that delivers a thorough clean without lengthy drying times or exposure to toxic chemicals. Allow us to rejuvenate your home's carpets with our steam cleaning services, where quality care meets impeccable standards for a clean you can trust.
Child and Pet Safety at the Forefront
At VR Green Clean, we prioritize the safety and well-being of your family – including the furry members. Our home and carpet steam cleaning services in Denver are designed with the health of children and pets at the forefront. We utilize steam cleaning technology that employs high temperatures to disinfect carpets without the need for harsh chemicals. This method eradicates common pathogens and allergens, ensuring a safer play area for kids and pets.
Masters of Stain Removal
Our expertise in dealing with various types of stains is second to none. Whether it's a spilled glass of red wine, muddy paw prints, or the creative aftermath of a child's art project, our team has the skills and experience to tackle it all. We understand the unique characteristics of different stains and how they interact with various carpet fibers. This knowledge enables us to select the most effective cleaning strategy for each situation, ensuring that your carpets are not only clean but also maintained in top condition.
Effective Odor Elimination
Odor removal is another critical aspect of our service. Unpleasant smells can turn a house into an unwelcoming space, but our steam cleaning process is remarkably effective at neutralizing odors. The steam penetrates deep into carpet fibers, removing the sources of odors rather than merely masking them. From pet accidents to mustiness, we leave your carpets smelling fresh and clean.
Seasoned Professional Expertise
Behind every service we provide is a team of seasoned professionals. The VR Green Clean experts bring a wealth of experience to every job, continually honing their skills to stay abreast of the latest industry advancements. Our team's expertise ensures that every carpet cleaning session is thorough, efficient, and tailored to the unique needs of your home.
The VR Green Clean Commitment
With VR Green Clean's home and carpet steam cleaning services, you can expect a home that's not just visually clean but hygienic and fresh-smelling too – a perfect environment for the entire family. We're committed to delivering exceptional results that contribute to a healthier, happier home in Denver. Choose us for a cleaner home and peace of mind, all in one.
Breathe Easy with Pristine Carpets - VR Green Clean's Steam Cleaning Awaits You!
Ready for a fresher, cleaner home? Look no further than VR Green Clean for your home and carpet steam cleaning needs in Denver! Embrace the power of deep steam cleaning to revitalize your carpets and breathe new life into your living space. Our experienced professionals are equipped to tackle the toughest stains and odors, ensuring a healthier environment for you and your loved ones. Don't wait for spring cleaning – every season suits a clean home! Call VR Green Clean today to schedule your steam cleaning session and enjoy a pristine, welcoming home environment year-round. Your satisfaction is our guarantee – fresh carpets are just a phone call away!