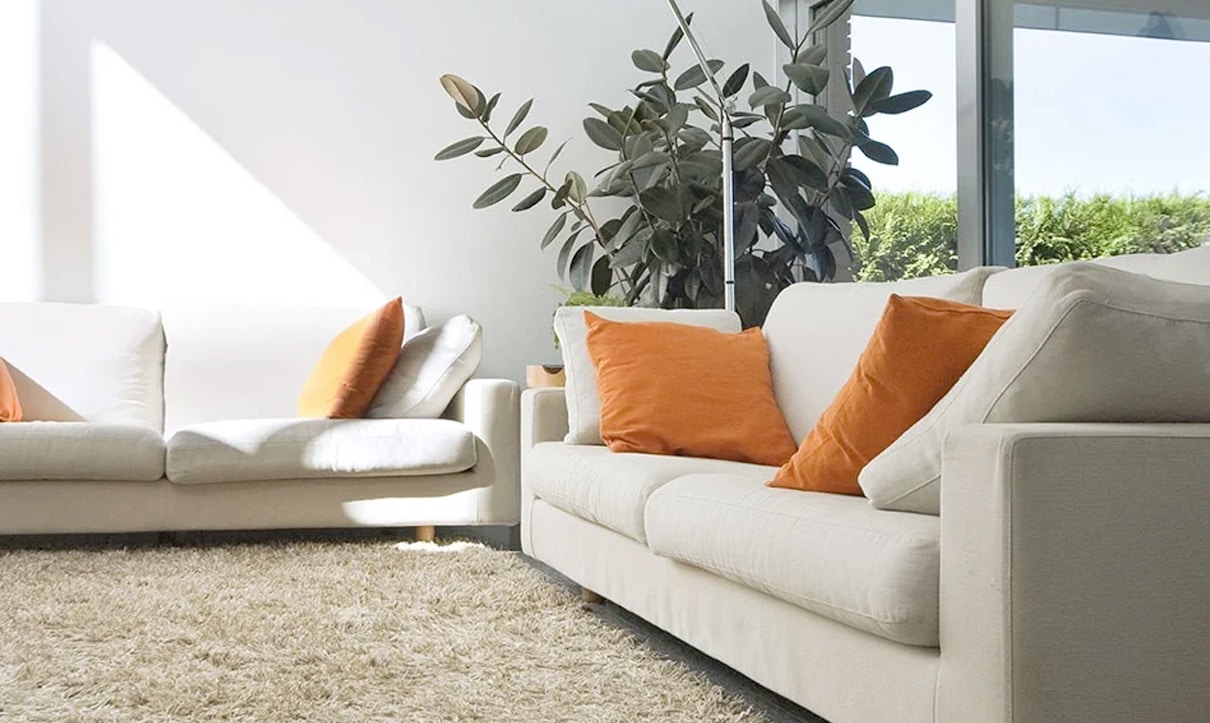 Dirty carpets distract. Stained upholstery unsettles. In Miami, Green Clean Service provides the solution. We excel in carpet and upholstery sanitation. A clean home isn't merely about aesthetics but also ensures health and comfort. Green Clean Service eliminates these issues. We restore freshness and extend your furnishings' lifespan. Invest in cleanliness. Prioritize your home's health with Green Clean Service.
Why Does the Carpet May Look Dirty
The never-ending question haunts every homeowner: Why does my carpet look so dingy? It's not just about visible stains or grime; sometimes, it's more nefarious. Every day, carpets trap dust, allergens, bacteria, and dirt. Over time, this builds up and causes a faded and worn appearance. But wait, there's more. Humidity, especially in Miami, can further exacerbate this issue, making the carpet damp and musty. Regular vacuuming just won't cut it. You need a professional carpet sanitizing service.
Sanitizing with Carpet Cleaning: What Is It?
When we say "sanitizing carpet," we're not talking about a simple scrub. It's a thorough process that eliminates dirt, harmful bacteria, and allergens. With advanced tools and methods, carpet cleaning and disinfecting rejuvenate your flooring for a complete refresh. It's like giving your carpet a spa day!
Commercial Carpet Cleaning and Sanitation
For businesses, appearance is critical. But beyond that, having a clean and sanitized carpet contributes to a healthier working environment. Commercial carpet cleaning in Miami isn't just a trend; it's a necessity. Think about the foot traffic in an office. Multiply that by the number of people, and suddenly, your carpet is a breeding ground for all sorts of nasty things. A reliable carpet sanitizer in Miami can restate all those worries.
Top 5 Benefits of Professional Carpet Steam Cleaning
Deep Clean and Sanitize. At Green Clean Service, we believe in more than surface-level cleaning. Our professional steam cleaning dives deep, eradicating hidden dirt and bacteria.
Prolongs Carpet Life. Our methods remove debris that wears down fibers, ensuring your carpet's longevity.
Eliminates Odors. We don't just cover up smells; we completely remove them, ensuring a fresh ambiance.
Eco-Friendly. We choose hot steam over harsh chemicals, ensuring a superior clean that's also eco-conscious.
Health Benefits. Our cleaning process eliminates allergens and pollutants, boosting indoor air quality. Trust us for a healthier living space!