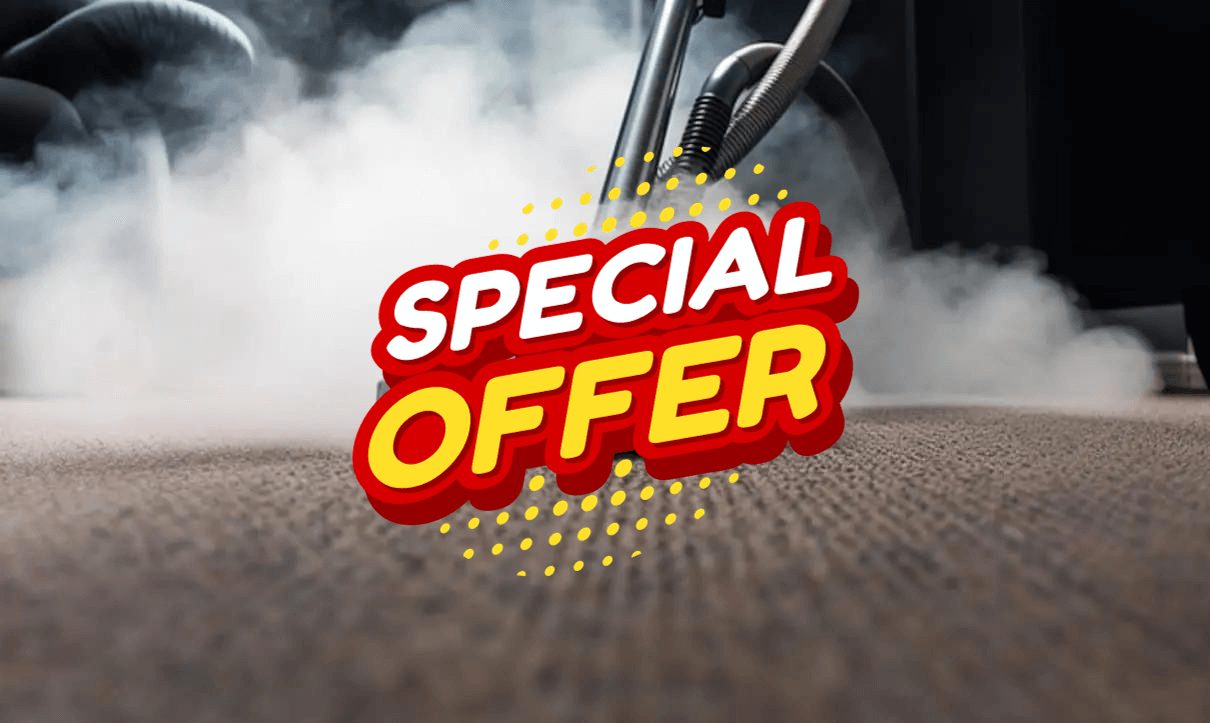 Living with pets means embracing the joy and occasional messes they bring into our lives. Whether it's playful paw prints after a rainy day or an accidental spill from a knocked-over vase, maintaining a clean home with furry family members can be a delightful challenge. However, in San Jose, homeowners have an ally in VR Green Cleaning. We recognize the nuances of pet-friendly households and are armed with the expertise to refresh your space. Occasional deep cleaning isn't just about addressing immediate messes—it's our promise to uphold the beauty and health of your home. When you think of pristine spaces in San Jose, think VR Green Cleaning, where unparalleled service meets quality assurance.

Special Offer!

 Steam Clean Your Way to a Spotless Home: 3 Rooms for Just $99!
Unlock a new level of cleanliness with our professional steam cleaning services. Take advantage of our special offer and get three rooms steam cleaned for an unbeatable price of $99. Our skilled technicians, armed with cutting-edge steam cleaning technology, diligently remove dirt, stains, and allergens, unveiling a cleaner, healthier living space for you.
Features:
Comprehensive steam cleaning for three rooms
Effective elimination of tough stains, dirt, and allergens
Environmentally-friendly cleaning solutions
Trained and courteous professionals
Punctual service and transparent pricing
The Power of Steam Cleaning
Steam cleaning stands out as an effective, eco-conscious method to combat the stubborn residues of daily life. By leveraging the cleaning power of water at high temperatures, this technique dispenses with the need for harsh chemicals, making it especially appealing to homes with pets and kids.
Versatility of Steam Cleaning
From soft carpet fibers to gleaming kitchen tiles, steam cleaning is adaptable:
Carpet Revival: Breathe life back into your carpets, making them plush and vibrant again.
Upholstery Renewal: Whether it's a beloved armchair or a frequently used sofa, our service rejuvenates and extends its life.
Mattress Deep Clean: Sleep soundly knowing that allergens and mites are kept at bay with our thorough mattress cleaning.
Our Steam Cleaning Process
Inspection: Before diving in, our experts inspect the area to gauge the type and extent of cleaning required.
Area Prep: Any movable furniture is gently repositioned, and stubborn spots get a pre-treatment.
Steam Deployment: Using state-of-the-art equipment, hot steam is methodically applied, delving deep into surfaces and lifting dirt.
Thorough Cleaning: Post steam application, the dissolved dirt is scrubbed off and extracted.
Drying Phase: The freshly cleaned area is allowed to air dry, with any finishing touches added to ensure impeccable cleaning.
Why San Jose Prefers Steam Cleaning with VR Green Cleaning
Deep and Thorough: Penetrates deep, capturing and removing ingrained dirt that other methods might overlook.
Hygienic and Fresh: Beyond cleaning, the hot steam also sanitizes, making environments safer and healthier.
Eco-conscious Choice: With just water and heat, it's a green method that's perfect for the environmentally-conscious San Jose resident.
Adaptable: Perfect for carpets, upholstery, tiles, and more.
Safe for All: No chemicals mean it's safe for homes with kids, pets, and allergy sufferers.
Economic: Regular cleaning can enhance the longevity of household items, offering more value in the long run.
Embrace a cleaner, healthier living space in San Jose with VR Green Cleaning. Our expertise in steam cleaning ensures that homes radiate freshness, making them both visually appealing and hygienically sound. Trust in our promise of excellence and experience the transformation today.
Elevate Cleanliness with a Professional Touch!
Grime on your carpet, sofa, or countertops? Rediscover pristine elegance with VR Green Cleaning's masterful steam cleaning in San Jose, CA. Dive into a refreshed ambiance. Contact VR Green Cleaning today – where excellence meets dedication.